We welcome you to join our science fair open to students worldwide!
Take your current projects and ideas to the next level!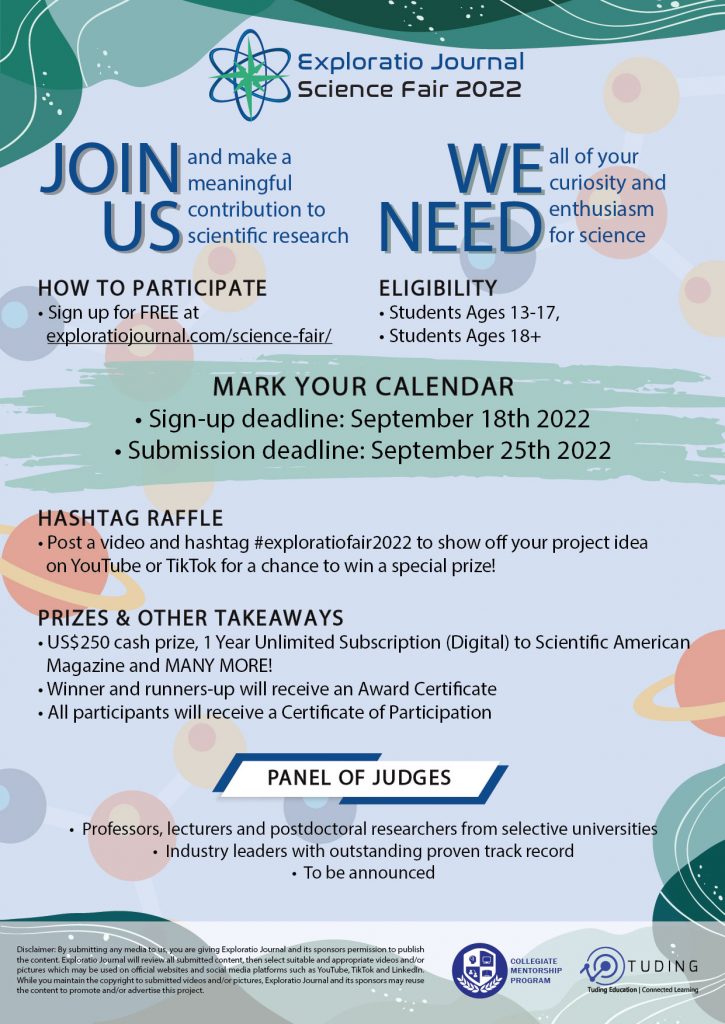 This is a great opportunity to not only win some fantastic prizes, but to also get some very valuable feedback on your project ideas from our esteemed judges. Plus, all participants will receive an "Exploratio Journal Science Fair" certificate to show off in your portfolios. 
Aside from the tangible benefits, the review process will mimic a topic proposal defense, similar to what you will need to do at a Bachelors, Masters, and even PhD level when writing your thesis. Get some much needed practice in now to have an edge during your higher education journey. 
Upon signing up, you will be sent the rubric that your project will be graded on, information on how to have a chance to win extra giveaways, and additional information to help you get ready to showcase your project idea.
 Sign up to participate for FREE by completing the form below:
Take a short video of yourself building your poster, or talking about your project idea, post it on your social media, and tag us at: #exploratiofair2022 on YouTube or TikTok to be entered into a drawing for some exciting giveaways to be announced during the fair!