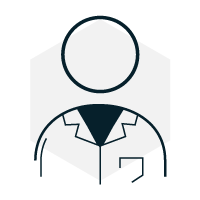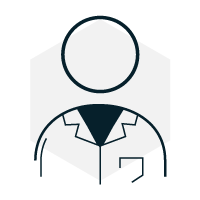 Author: Rebecca Chen
Sage Hill School
September 27, 2020
1. Introduction
The unprecedented pandemic of COVID-19 has obviously broad-sided the world with very significant impacts of the various aspects of the societies around the world. Besides the obvious toll it has taken on health and safety, the economies have been severely hampered as well. Though the relative impact of the pandemic may have affected the different economies somewhat differently, all have been influenced adversely. Everything is in shut-down. This includes retail stores, major transportations, factories, etc. One of the major industries that is damaged in this pandemic is the fashion industry. This paper will focus on the impact of COVID-19 on the Fashion Industry with a special reference to the United States.
Fashion has always been an integral part of human existence. Believe it or not, fashion started about 500,000 years ago, when clothing was made to mark the social status and individuality of a person. Until this day, the sole purpose of clothing has evolved from its roots. From an outfit, people can tell one's career, education level, or even personality. Whether you are into fashion or not, you must admit that your style of dressing has become part of your identity and a medium to express yourself.
The Fashion Industry is a 1.2 trillion global industry. It has 4% of the market share and undoubtedly has its unremovable position in the U.S. economy. Approximately 1.9 million people are employed in this industry (Ref. 1). By 2019, the industry already has a worldwide revenue of $545 billion U.S. dollars, and is estimated to rise to $713 billion U.S. dollars by 2022 (Ref. 2). However, with the unexpected pandemic, we are now unsure of this estimation, but the statistics still highlight the wide range of influence the Fashion Industry has on our nation.
With COVID-19, people are forced to stay at home, and thus they are deprived of a platform to present themselves. When this happens, people worry less about catching up to the trends and decrease their spending on clothing. This brings down sales in the fashion industry tremendously. Brands' profits plunged, and some even filed for bankruptcy and might cease to be in existence. Physical stores are closed, and some are permanent. Runway shows are postponed or cancelled, and designers must move to the internet to present their fashion pieces. Online fashion shows became a compromised norm. The shutting down of transportation and stricter regulations placed on imports and exports also lead to the deceleration of the supply chain and the lack of fluidity of customers. Factory workers in Southeast Asia are paid less compared to their already meager wages, and some even went out of work. The fact is that the downfall of the fashion industry is creating a domino effect from its demand chain all the way up to its supply chain. You might not care about the current trending style or an upcoming collection from a designer brand but understand that the collapse of the fashion industry has its effect on you or someone close to you.
In this paper, I will mainly discuss the impacts of the pandemic on the fashion industry. In the first part (Section 1), I will be describing the nature and structure of the fashion industry, and how it has transformed itself in 2020. In the second part of the paper, I will be discussing all the effects the pandemic has on the fashion industry. In the third part, I will be listing some possible future prospects for the fashion industry. In the last part, I will introduce a proposal that might mitigate the damage that has been done to the industry.
2. Nature of the Fashion Industry 
2.1 Structure and History of the Fashion Industry
What is the fashion industry? To be succinct, it is simply the business of making and selling clothes. To be exact, the fashion industry comprises multiple segments: designing, manufacturing, distributing, marketing, retailing, and advertising (Ref. 3).
The very fundamental sector for all clothes is the design and production of textiles. Textiles, including natural and synthetic fabrics, are mass-produced by automatic machinery. Their distinct texture and color are created through dyeing, weaving, printing, etc. (Ref.3).
The first step in establishing a fashion department is the design of clothes. There are two different types of designers. The most common ones are usually anonymous employees of design teams hired by large fashion retail companies. They draw their design inspirations from models on Instagram, the latest trending TV shows or movies, and other sources. They design and provide to satisfy consumer demands, and the prices of their creations are usually reasonably priced. The other type of designers are the big names you see on the internet, such as Karl Lagerfield, Virgil Abloh, etc. These designers usually work independently and create high-street fashion pieces or haute couture. Unlike the designers mentioned above, they do not feed into consumer demands as much, because they are the trendsetters in fashion. Their fashion pieces usually embody deeper meanings than the surface, so their designs are highly priced (Ref.3).
Beginning in the Industrial Revolution around the early 1800s, the fundamentals of our current factory system were developed. Then, in 1830, Barthelemy Thimonier invented the first model of the sewing machine that will eventually be mass-produced in our era. That is how our current factory system comes into picture. Manufacturing facilities, most famously placed in southeast Asia, produce garments for apparel companies. China became the largest producer due to its cheap cost and labor (Ref.3). Nowadays, our fashion industry has a short product life cycle and a complex supply chain. The supply chain in the U.S. contains about 22,000 companies and 675,000 employees. To reach efficiency, many manufacturing facilities have moved overseas and increased usages in online or electronic commerce (Ref.4).
The next step is to present the finished products to the customers. First, the companies will have to buy the manufactured goods from the manufacturing facilities, a process called retailing. Then, the companies need to market their apparels to their targeted customers. The most recent strategy is to conduct data analysis and promote their advertisements to specific audiences that may be interested in the apparel physically (for example, on the streets of Beverly Hills) or online (through social media platforms such as Instagram). However, the most old-fashioned way of promotion is sourced from magazines. In the 19th century, people looked towards magazines such as Godey's Lady Book or Lady's Realm for the latest trend, and they boosted the apparel businesses' profits. Now, although we buy fewer physical materials, we still regard magazines such as Vogue as our fashion icon. Our fashion sense is also influenced by the media and the celebrities we see on television. The most classical and iconic example would be Audrey Hepburn. Her style of dressing set the trend in the 80s and the 90s, even until this day. Fashion shows, movies, red-carpet events, even internet fashion blogs allow us to follow the steps of the fashion icons and created this "hype" for apparels. Clothing brands also utilize these types of media exposures to increase brand recognition and characteristics.  
The last step is merchandising. Some companies decide to sell on retail, and thus they primarily focus on producing apparels according to customers' taste. Other companies sell on wholesale to places such as department stores or online companies. At both levels, the companies still need to use marketing strategies described above to increase brand exposure and reputation. 
2.2 Role of the Fashion Industry
As mentioned in the introduction, the fashion industry is a crucial industry that takes up 4% of the entire U.S. economy. It is one of the largest employers in the U.S. economy and employs about 1.9 million people. Breaking down the statistics, most of the employees (about 79%) are fashion apparel retailers, and they have an average annual wage of 26,650 dollars. In this 79%, marketing and sales managers have an average annual wage of 84,600 dollars, the highest in the industry. Accountants and auditors have an average annual wage of 69,960 dollars. Purchasing agents have an average annual wage of 56,550 dollars. About 8% of the employees in the fashion industry (approximately 145,000 people) specialize in fashion wholesale and merchandising, and they have an average annual wage of 52,350 dollars. Another 8% of the employees (approximately 143,000 people) specialize in the sub industry of apparel manufacturing, and they have an average annual wage of 34,110 dollars. Finally, there are about 18,000 fashion designers in the industry with an average annual wage of 73,690 dollars (Ref. 5).
Internationally, the U.S. fashion industry has a big influence. For instance, the largest fashion brand, Nike, is an American company, making about 30.6 billion dollars every year and has a market share of 105 billion dollars. Its largest market is in the U.S. (about 46%), and secondly in the western Europe (about 19%). Other large companies that are influential in the international market include TJX (owns T.K. Maxx, Winners and Marshall), VF corporation (owns The North Face, Vans and Timberland), L Brands (owns Victoria's Secret) and Under Armour (Ref.5)
The United States also has a huge share of exports for fashion purposes overseas. The largest export products are textiles with a value of 22.9 billion dollars. Out of the textiles, raw cotton takes the largest proportion (19%), following nonwoven textiles (8%), cotton yarn (5%), artificial filament tow (4.5%), and synthetic filament yarn (4.5%). The second largest export products are headwear and footwear with a value of 1.14 billion dollars. Footwear with leather body takes the largest proportion (27%), following parts of footwear (23%), other headgear (12%), footwear with textile body (7.5%), other footwear of rubber or plastics (7%), and other footwear (6.5%).
The United States, however, is the largest importer of fashion pieces. The U.S. spends about 105 billion dollars on import of clothing. Sweaters, pullovers, sweatshirts, etc. (13%) take up the largest proportion, following women's suits, not knit (9%), men's suits, not knit (8%), women's suits (5%), and T-shirts (5%). The second largest imports are footwear and headwear, with a value of 28.8 billion dollars. Footwear with leather body (42%) takes up the largest proportion, following other footwear of rubber or plastics (23%), footwear with textile body (16%), hats, knitted or crocheted (5%).
3. Impact of the COVID-19 Pandemic on the Fashion Industry
3.1 Fashion Shows Cancelled
Fashion shows are an integral part of the fashion industry. As fashion brands organize spring, summer, fall and winter collections and present them on fashion shows, they forecast the oncoming trends and styles. Fashion shows also provide a platform for designers to be viewed under professionals' eyes and to prove their worth. Even if you are not interested in fashion shows, your clothes are still in some way impacted by them, because fashion brands of all kinds follow the fashion shows and strive to imitate the latest styles they showcase.
Now with the pandemic, many fashion shows are cancelled. Starting off with the Milan Fashion week, six Chinese brands cancelled first, including Masha Ma, Shiatzy Chen, Uma Wang, Jarel Zhang, Calvin Luo and Maison Mai. Then, two large high-end brands, Chanel and Armani, also cancelled their presentation during the week. Chanel cancelled their Métiers d'Art on February 14, and Armani cancelled their presentation less than 24 hours before the show. The Paris fashion week went on, but all were advised to wear a protective mask. International fashion weeks after that were also postponed, cancelled, or continued digitally (Tokyo, Beijing, Shanghai, LA, São Paulo, Sydney, etc.) (Ref. 6).
The first fashion show to go online was Shanghai Fashion week beginning on March 24. 31 designers presented their collections on their own accounts or channels on various social media platforms. Progress was made. For instance, the fashion brand Shushu/Tong was stocked in Dover Street Market (Ref. 6).
The first fashion show with a complete runway, models and designers that went online began on May 2 in London Fashion week. The show was run by famous icons in the fashion world, Carine Roitfield (former French vogue editor) and her son Vladmir Restoin Roitfield, to raise donations for the amfAR fund to fight against Covid-19. It was streamed on YouTube channel Fashion Unites with thousands watching live. Famous designers that were there include Olivier Rousteing (from Balmain), Pierpaolo Piccioli (from Valentino) and Virgil Abloh (from Off-white and Louis Vuitton). Famous models that were there include Karlie Kloss, Winnie Harlow, Stella Maxwell and Joan Maxwell. The models did their runway in their kitchens, closets, bedrooms, etc. The runway show was a sight never seen before, as we get to watch models do catwalks in their own cozy houses (Ref. 7). 
3.2 Sales Go Down
Due to the fear of the pandemic, the government has issued nationwide shut down of non-essential departments, which include apparel stores. Clothing retailers must move their stores online to operate. However, online stores do not provide services that can only be done in physical stores such as clothing fitting, bringing down demand for clothing. Additionally, people stay at home more often, so the need for stylish clothes has diminished. Not only did the sales in the fashion industry go down significantly, the manufacturing of new collections of many brands have been paused. Retailers are left with a huge amount of unsellable stock, and even if everything were to go back to normal, the winter and spring collections would also be left unwanted as they are unsuited for the season (Ref. 8).
The fashion industry has been hit hard by the pandemic, and some of the well-known fashion brands have filed for bankruptcy. The first major brand to fall was J. Crew, which is known for its jeans, khakis and basic clothing. CEO Jan Singer filed for bankruptcy protection on May 4 and hopes to achieve a financial restructuring. Neiman Marcus, another well-known department store brand, filed for Chapter 11 bankruptcy protection on May 7. Other brands that filed for bankruptcy include John Varvatos, J. Hillburn, True Religion, Bldwn, The Modist, Elizabeth Suzann, Anthom and J.C. Penney (Ref. 9).
LVMH, the largest luxury conglomerate, is also significantly impacted by COVID-19. Brands under this company include Louis Vuitton, Christian Dior, Givenchy, Fendi, Loewe, etc. Due to the massive decrease in sales and inability to manufacture more collections, its profit dropped by 27% compared to last year. In the first two quarters, LVMH's net profit decreased by 84%, or $612.29 million. CFO of LVMH Guiony thinks that the reason for such staggering statistics is because of the closures of physical stores. Also, LVMH is vertically integrated. Guiony says, "We do manufacture inside, and so we suffer some lack of absorption of fixed costs." This seemingly beneficial factor of the company has now turned against it (Ref. 10).
Kering, the second largest luxury conglomerate, has a similar experience to its competitor LVMH. Brands under this company include Gucci, Saint Laurent, Bottega Venetta, Balenciaga, Alexander McQueen, etc. Kering, compared to LVMH, is just a bit more affected, with its profit dropped by 29% compared to last year. Store closures and halted tourism played a major part in the decrease in sales just like it does with LVMH.
3.3 Crisis in Bangladesh
Bangladesh is the second largest country in exporting garment. Most of the fast fashion brands we know import from Bangladesh. There are approximately 4,825 garment factories and 3.5 million workers who work in those factories. However, factory workers mainly comprise women and children. Their wage is about 3,000 taka a month, which is about $35. It is barely above the legal minimum wage, and they spend almost all of it to sustain their families. The working condition is horrible and some inhumane. On average, the workers work for 14-16 hours every day. Factory fires have killed off more than 400 workers, showing the extremely hazardous working environment they live in. Sexual harassment and assault are also very common in the factories (Ref. 11).
Despite the appalling situation described above, factory jobs are essential to many in Bangladesh. It can be said that the country is currently experiencing a humanitarian crisis, because the coronavirus is ravishing Bangladesh's economy. 84% of the country's revenue comes from the export of garment. Because of overstock issues and closures of physical stores, Western brands try to cut losses by cancelling orders in Bangladesh. The cancellation of orders amounts to about $2.8 billion dollars. About 1.2 million workers in Bangladesh are impacted by the cancellation, and more than 80% of factory owners admit that they must dismiss their workers because they are unable to pay for their incomes (Ref. 6). The shut-down of the factories to the workers are deadly because most lost their only source of income to support their families. Even those who stayed in operating factories face pay cuts that cannot substantially support them. There are no unemployment benefits. Hunger and poverty become an issue that is more urgent and deadly to the Bangladesh citizens than the coronavirus (Ref. 11). China is the largest country in exporting garments, so why is China not hit as hard as Bangladesh? The answer is simple. Compared to Bangladesh, China has a larger and more sophisticated economy. Although China was also hit by the decrease in global demand, the garment industry is only a small percentage of their whole economy. Thus, they are so much less affected than Bangladesh. 
4. Future of the Fashion Industry
In this section, we will discuss the future of the fashion industry including data protection, digital clothing, utilizing AI technologies in retailing and designing of clothes.   
4.1 Data Protection in the Fashion Industry
Due to California's new Consumer Privacy Act, people are now relatively better protected against the misuse of their personal and transactional data. Even a behemoth such as Apple has developed several methods that make it more difficult for the Third Parties to gather data from consumers. Although this might damage fashion brands in the way that they have to rely less on third party data to promote to their targeted audience, there is a better alternative. They could turn to "influencer marketing", which is the act of promoting products through influencers with a specific pool of followers. This strategy is helpful especially now with Instagram's advertisement tools that aid in creating influencer campaigns that target specific audiences. This allows a stronger and more authentic connection to be made between a brand and a customer (Ref. 14). FashionNova, for instance, reached its success mainly through influencer marketing. The brand works with almost every fashion blogger on Instagram, most famous ones include Kylie Jenner, Cardi B., and Amber Rose. This allowed them to reach six million followers in just three years (Ref. 16)
The introduction of Blockchain has also led to additional protections for privacy of the consumer data. What exactly does it do? First, blockchains store information about the time, dollar value and date of a user's transactions. Blockchains also record a "digital signature" unique to each user. Lastly, blockchains distinguish one item from another using special cryptographic codes called "hashes" (Ref.17).
The usage of blockchains have also become more prominent in the fashion industry. This would make transfer of authentic clothes or sneakers safer. Both Farfetch and LVMH have joined in offering blockchain-enabled purchases (Ref. 14). Arianee is a company based in Paris that specializes in blockchains protocols. One of the first projects is in the vintage fashion industry. Vintage fashion is the reselling of luxury items that are 20 years or older. Users are first provided with digital identities that record transfers of ownership. Then the digital identities are linked to the brand's chip, QR or serial code. This would prevent the fakes from entering the market, as markets do not accept products without a digital certificate (Ref.18)
4.2 Digital Clothes
Digital clothes can take many forms. It can be digital skins of popular games, it could also be digital collections that can be worn on Instagram pictures, and on a digital closet of a website.
We have already seen apparels in digital form in 2019. The most shocking and eye-catching one is Louis Vuitton moving into the gaming industry and designing skins for League of Legends champions (Ref. 14). Louis Vuitton has engaged in a multi-year partnership with Riot Games that include both physical and digital content. LV has already designed two skins for League of Legends (champions Qiyanna and Senna). These two characters with the Louis Vuitton outfit performed in a virtual hip-hop group called True Damage in Worlds 2019. LV also designed a travel case for the "Summoner's Cup" (League of Legends logo). With Covid-19, the gaming industry proliferates in the sense that everyone has more time to play games now that they are staying at home. We might anticipate more collaborations between LV and Riot Games in the year of 2020 (Ref. 15).
An iconic example of digital clothes on Instagram would be Carlings. The company launched its first digital-only collection called "Neo-Ex" featuring bright neon yellow jackets, blue latex chaps and a black visor. Each piece in the collection is worth about $12. After an item is purchased, designers would fit the piece onto a photo of a user that can be posted on social media. The collection was a success, and a second collection is possible to come (Ref.19).
4.3 AI Technology in the Fashion Industry
AI technology is so intertwined with the fashion industry nowadays, that 44% of fashion companies that have not adopted AI are facing bankruptcy. $7.3 billion dollars are spent on AI technologies in the fashion industry each year (Ref. 20).
What is AI? It is artificial intelligence, which is the simulation of human intelligence processes by machines. AI in the fashion industry can be used in apparel designing, manufacturing and virtual merchandising.
Alibaba, a Chinese based giant company, also launched its fashion AI store. These AI features include smart garment tags and intelligent mirrors. There are also Bluetooth chips in every product sold. The AI technologies are incorporated into the smartphone app to provide users with better experiences (Ref. 20)
Macy's feature of "On Call" is also incorporated with AI technologies. It can answer questions such as "where to find men's perfumes", and the machine will answer with directions. Questions such as navigation to the nearest retail stores can also be answered. This enabled the company to close more than 100 stores to save up to $550 million (Ref.20).
Tommy Hilfiger's digital showroom was presented to us in 2019 and it is estimated that by 2021, all Tommy Hilfiger design processes will be done on 3-D design. The showroom was made with the purpose of decreasing waste, saving time, and increasing the speed of product flow. The technology was already used for 20 categories and the 2020 collection will be designed and sold digitally. The brand is still optimistic about further development of digital clothing and says that eventually people will be seeing themselves wearing products in store. This might be an evolutionary step in the buying of fashion pieces, and a great solution to the closures of physical stores in times of the pandemic (Ref. 21).
5. Proposed Solutions to Help the Fashion Industry
5.1 Current Issues with the Fashion Industry
The critical issues of the fashion industry have arisen due to the coronavirus, but in truth the industry has been struggling with these problems for a long time now. One of the major issues is the timing of delivery of collections. Right now, the collections of fashion pieces are presented on fashion shows six months prior to their arrivals in stores. This was an old method to control visibility and promotion of the fashion pieces. However, now in the age of digital media, this gap of six months leaves fast fashion brands more than enough time to copy their works, manufacture them and sell them to customers before the high fashion designers do (Ref. 13).
This delay in schedule also means that products are received way earlier to retailers than their expected purchasing period. Now seen as aged products, retailers would sell these products on discount, thus less people are willing to purchase the products at full price at their actual brand stores. Heavy discounting such as Black Friday sales really consume a huge part of the full-price sales. It makes sense, because no one wants to buy the same product at a higher price (Ref. 13).
Lastly, fashion brands spend a huge amount of money on the production of fashion shows. A 10-15 minutes fashion show might cost from $200,000 to more than $1 million. Fashion brands also must pay for travel fees of each designer, editor, journalist and buyer for about 8 times per year. All these factors are eating away the fashion brands' profits. Then, with the onslaught of the coronavirus, these problems worsen.
5.2 Changing the Fashion Show Schedule
The Rewiring Fashion Proposal is proposed by many novel apparel companies in hope to change the calendar of fashion shows and revise the rules in the industry.
One change proposed is to completely change the fashion show calendar. First, combine men's and women's fashion weeks to take place in January or February and in June. This would enable longer periods of full-price retail period, minimize costs on fashion shows and travel fees, and eliminate gender differences in fashion (asexual clothing). Also, rearrange the fashion shows so that they run exactly before the season-appropriate months. At last, combine the next season buying periods with current season fashion shows (Ref.22).
Another change proposed is to remodel the current fashion shows. The format of fashion shows has not been changed for fifty years; thus the system is outdated in this fast-growing digital world. First, the rule that every brand should show up for every season should be eliminated, the fashion shows should now be more flexible and welcoming to outsiders. Also, designers should have the chance to design their own stages and format of presenting their fashion pieces, instead of following the traditional way of "walking the stage" (Ref.22).
5.3 Focus on Online Presence
Now that it seems like the coronavirus will not go away for a while, retail stores should consider building on their online store structures. Stores that lack online stores or well-structured online stores are eliminated during the pandemic. Even now that physical stores can open, there is still government regulation in place that restricts the number of consumers allowed in the store. Most customers are still online (Ref. 23).
To recover the loss of sales incurred from the closedown of physical stores, apparel companies should learn now to make their website more appealing to a wider range of customers —– international customers. First, the website itself must look appealing, or at least professional. The appearance of the website is the first step to attracting new customers. Then, in order to attract international customers, first make sure that the website can be reached in different areas around the world. There should also be a variety of different languages that customers can select to use on the website, as not all customers are fluent in English. Next, photos of clothes on sale should stay consistent (same angle, etc.) and high-quality. Since customers are unable to visit physical stores, clear photography of clothes provides them with a better buying experience. Also, a size chart that can convert units of different systems is also important and convenient for international customers. Lastly, use paying methods that are common worldwide, such as PayPal or Mollie (Ref. 23).
Another way to boost sales is to collaborate with big e-retailers, not just ones from the U.S., but retailers from all over the world, such as Alibaba and Zalando. Investing in digital marketing is also key to thriving in these times of the pandemic (Ref. 23).
5.4 Changing from Mass Production to Made-to-Measure
Mass production is very common in the fashion industry. Before an apparel collection comes out, an apparel company first places an order in a factory, then the huge amount of manufactured clothes is shipped to stores to sell to the customers. This might have worked well in the past years, when there wasn't pandemic. However, now due to the coronavirus, sales in the entire fashion industry has dropped significantly. Many orders have been cancelled, which leaves factories facing bankruptcy. On the other hand, companies are also left with huge amounts of unwanted stocks. A tactic in fixing this problem is to switch from mass production to made-to-measure (Ref. 23).
Some retailers in the industry, such as the haute-couture brands, have already made this kind of decision. Made-to-measure is the pre-buying of apparels before they are manufactured. This reduces the risk of having excess stocks as all manufactured goods are prepaid for. However, retailers might still have to work on educating the customers the significance of switching tactics, as they might be unwilling to prepay for apparels. The effort is worth it, as the tactic would help both the supply and demand chains of the fashion industry (Ref. 23).
5.5 Adapt to the New Reality
The pandemic has become our new reality, and the fashion industry must learn to adapt to the unique conditions of the coronavirus.
First, the demand for apparels have certainly changed. In the past, the business environment required a formal wardrobe. However, now that people are working from home, a need for a formal wardrobe has decreased. Although people still have to appear with formal attires on zoom or skype calls, people demand for more casual clothes now that most of them are staying at home. Retargeting casual products such as trousers or t-shirts might be beneficial for some companies (Ref. 23).
Secondly, in 2020, people are aware of the issues with sustainability in the fashion industry more than ever before (probably because the coronavirus leads to more exposures of such issues). It would be a good idea for companies to start incorporating sustainability into their core to gain trust and approval from customers (Ref. 23).
6. Concluding Remarks
This paper analyzes the impact of COVID-19 on the fashion apparel industry. The resulting supply chain disruptions and closure of physical brick and mortar stores has worsened the challenges for this industry which was already struggling and in need of reforms even before the pandemic.
The paper first explains the structure of the fashion industry. The industry has multiple complex segments: designing, manufacturing, distributing, marketing, retailing, and advertising. Every segment is essential to the survival of the industry, and the pandemic has disrupted many segments of the industry. In terms of its relative significance for the overall economy, the fashion industry is one of the largest employers in the U.S. economy and it makes up approximately 4% of the average Gross Domestic Product. The U.S is also the largest importer in the world of different fashion pieces that range from shoes, apparel and clothing accessories. Thus, a relative decline of the U.S. fashion sector not only adversely affects our country, but also the global economy.
The impacts of Covid-19 pandemic on the fashion industry are also presented in this paper. The resultant cancellation of fashion shows affected the entire system of the fashion industry, and it has been forced to turn to a new route for promotions and marketing i.e. online. The drop in sales has forced not only small, but relatively larger businesses in the industry to face bankruptcies. Even the largest conglomerates in the industry are severely affected by the pandemic. An entire country, Bangladesh, is faced with an economic as well as a humanitarian crisis due to the cancellation of fashion garment exports caused by the pandemic.
The possible future scenarios of the fashion industry are also presented and discussed in the paper. Due to legal restrictions such as California's new Consumer Privacy Act, data protection is enhanced in the industry with the advanced usage of Blockchain technology. The pandemic has also resulted in challenging ways to meet the crisis. For one, this has brought the internet a new possibility to show off your fashion styles, through the "digital clothes", that can be worn in games, social media posts and digital closets. The AI technology will eventually be incorporated into online and physical apparel stores to better the experience of customers.
The paper recommends many solutions regarding the fashion show schedule, online stores and marketing, mass production and adaptation to the new reality considering the pandemic. A reform movement called #rewiringfashion has been proposed to shorten the fashion show schedule and combine men's and women's fashion shows. Investment in and dedication to online presence are also crucial for survival of small businesses in the current situation. To relieve the damages done to the supply side of the fashion industry, mass production of apparels must be adjusted into made-to-measure.
Since we are still amid the COVID-19 pandemic, its full spectrum of consequences has not revealed themselves and there is a heightened element of uncertainty. This paper has highlighted the nature of the problem and tried to provide a few of the emerging solutions to meet the challenge. There will be a need for an ongoing analysis and research effort to track the impact of the pandemic on this very important industry to contend with the consequences in a successful manner.
References
FashionUnited. "Global Fashion Industry Statistics." FashionUnited, fashionunited.com/global-fashion-industry-statistics/.
About the Author Previously the Editor in Chief of Shopify Plus. "The State of the Ecommerce Fashion Industry: Statistics, Trends & Strategy." Enterprise Ecommerce Blog – Enterprise Business Marketing, News, Tips & More, www.shopify.com/enterprise/ecommerce-fashion-industry.
Major, John S., and Valerie Steele. "Fashion Industry." Encyclopædia Britannica, Encyclopædia Britannica, Inc., 6 June 2019, www.britannica.com/art/fashion-industry#ref296475.
Sen, Alper. The US Fashion Industry: A Supply Chain Review. ScienceDirect, 11 Feb. 2008, repository.bilkent.edu.tr/bitstream/handle/11693/23049/The%20US%20fashion% 20industry%20A%20supply%20chain%20review.pdf?sequence=1.
FashionUnited. "Global Fashion Industry Statistics." FashionUnited, fashionunited.com/global-fashion-industry-statistics/.
Person. "Zara Fans Queue Outside Re-Opened Stores In Paris Following Lifting Of Lockdown." ELLE, ELLE, 12 May 2020, www.elle.com/uk/fashion/g32015646/coronavirus-fashion-brands/.
Friedman, Vanessa. "Is This the Future of the Fashion Show?" The New York Times, The New York Times, 2 May 2020, www.nytimes.com/2020/05/02/fashion/coronavirus-digital-fashion-show.html.
"COVID-19's Impact on the Clothing Industry – Some Retailers Are Cancelling Orders Out of Fear They Will Be Left With a Large Amount of Stock – ResearchAndMarkets.com." Business Wire, 13 May 2020, www.businesswire.com/news/home/20200513005647/en/COVID-19s-Impact-Clothing-Industry—Retailers-Cancelling.
Mau, Dhani. "All the Fashion and Beauty Brand Closures and Bankruptcies Caused by the Pandemic." Fashionista, 18 May 2020, fashionista.com/2020/05/fashion-beauty-brands-shut-down-bankrupt-coronavirus.
Lerma, Martin. "LVMH's Profits Plunged 84% the First Half of the Year Due to Covid-19." Robb Report, Robb Report, 28 July 2020, robbreport.com/style/fashion/lvmh-profits-plunge-first-half-2020-pandemic-2938865/.
"Sweatshops in Bangladesh." War on Want, 23 June 2015, waronwant.org/sweatshops-bangladesh.
Biondi, Annachiara. "Fashion and Luxury Face $600 Billion Decline in Sales." Vogue Business, Vogue Business, 28 Mar. 2020, www.voguebusiness.com/companies/bcg-luxury-spending-drop-coronavirus-covid-19#:~:text=Luxury%20brands%20should%20 brace%20for,and%20%24600%20billion%20in%20sales.
Wong, Zoe Bayliss. "The Fashion Industry Just Outlined A Vision For The Future. Will #RewiringFashion Be Good Enough?" Forbes, Forbes Magazine, 23 May 2020, www.forbes.com/sites/zoewong1/2020/05/23/the-fashion-industry-just-outlined-a-vision-for-the-future-will-rewiringfashion-be-good-enough/#3e43e26320db.
McDowell, Maghan, and Kati Chitrakorn. "The Future of Fashion Tech in 2020." Vogue Business, 7 Jan. 2020, www.voguebusiness.com/technology/future-fashion-tech-predictions-2020.
Duran, H.B. "Louis Vuitton Designs Prestige Skins for League of Legends World Championship Finals." The Esports Observer|Home of Essential Esports Business News and Insights, 30 Oct. 2019, esportsobserver.com/lol-skins-lv-worlds-2019/.
Fashion Influencer Marketing: Best Practices & Examples. (2018, March 20). Retrieved September 12, 2020, from https://izea.com/2018/01/17/fashion-influencer-marketing/
Reiff, N. (2020, August 31). Blockchain Explained. Retrieved September 12, 2020, from https://www.investopedia.com/terms/b/blockchain.asp
McDowell, M., & Cernansky, R. (2019, May 14). 6 ways blockchain is changing luxury. Retrieved September 12, 2020, from https://www.voguebusiness.com/technology/6-ways-blockchain-changing-luxury
Semic, S. (2019, August 08). Influencers Are Now Buying Virtual Clothes They Will Wear On IG But Never Touch IRL. Retrieved September 12, 2020, from https://www.elle.com/uk/fashion/a28166986/digital-fashion-dressing-virtually/
Fortnite v bucks generator July 25. (2020, May 27). AI and Machine Learning For Fashion Industry – Global Trends & Benefits. Retrieved September 12, 2020, from https://www.countants.com/blogs/ai-and-machine-learning-for-fashion-industry-global-trends-benefits/
Tommy Hilfiger Transforms Sales Experience with Launch of Innovative Digital Showroom. (2015, January 21). Retrieved September 12, 2020, from https://www.businesswire.com/news/home/20150121005071/en/Tommy-Hilfiger-Transforms-Sales-Experience-Launch-Innovative
#rewiringfashion. (n.d.). Retrieved September 13, 2020, from https://www.rewiringfashion.org/
How to respond to COVID-19 in the apparel sector. (n.d.). Retrieved September 20, 2020, from https://www.cbi.eu/market-information/apparel/how-respond-covid-19-apparel-sector
---
---
About the author